Someone was asking me few days back why I am not so regular on the blog nowadays. Honestly speaking, there's no reason. I simply don't have anything to talk about so I don't feel like writing. Even the places I have been to lately (Gangtok and Ravangla) are mostly revisits so nothing new is there either. However the movie I saw this weekend was a new release and probably worth talking about. I wanted to watch Stree ever since I saw the trailers. Usually people don't mix comedy with horror much. So when the internet world was flooding with The Nun memes I thought of choosing the less intense path. I would rather watch a ghost story that makes me laugh and not weigh the pros and cons of going for a pee later at night.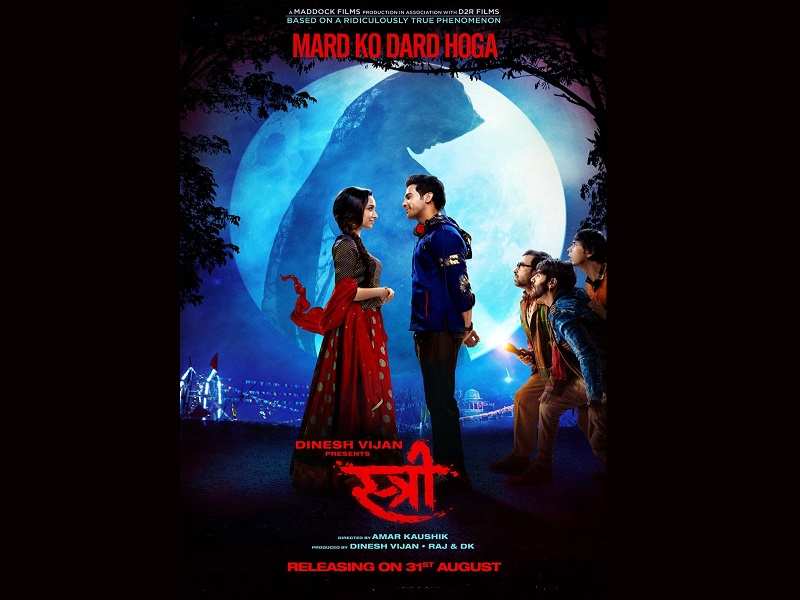 The story is set in the town of Chanderi in Madhya Pradesh. I have never been to the heart of India but the cinematography of Stree has made me put another name on my 'places to see before I die' list. Chanderi is pretty as a picture postcard. Its dilapidated castles and old houses and stone cobbled alleyways sing the tunes of quintessential India. Movie starts with several shots of local houses whose walls carry the same message painted in red. O stree kal ana. As per the local urban legend every year during the village puja time some mysterious woman comes to the village to prey on men. Many men have disappeared so far over the years. Stree only leaves their clothes behind. Vicky (Rajkumar Rao) is the son of a local tailor who doesn't believe in all these superstitions. But then on the eve of the puja some girl (Shraddha Kapoor) comes to him to get her dress stitched. Vicky falls for her despite her dubious disposition and they start meeting. Vicky's friends are, however, sceptical about the girl. They warn Vicky to steer clear of her. Mesmerised Vicky doesn't pay attention to his friends' warning. Then all hell break loose when Stree attacks one of his friends and he disappears.
In short, Stree is an excellent movie. Every one did their part really well. Despite a slow first half the movie kick-starts in the second half. Rajkumar Rao is a terrific actor. He can convey so much with just some facial expressions. Nothing much to say about Pankaj Tripathi. He is a veteran one. Abhishek Banerjee's acting as Janna is too worth a mention. The story is based on the 'nale ba' urban legend of Bangalore. But Chanderi played the part of a very important protagonist in the movie. It added life to the story-line. Even though the story has a subtle social message it never gets too heavy. Moreover, the witty dialogues coupled with good acting give us too many laugh out loud moments, even during the scary moments. Well, people might want to stall Stree's wrath by imploring her to come tomorrow but I would suggest to go watch the movie as soon as possible. In the time of Dhadaks and Sanjus, it is important that movies like Stree do well.